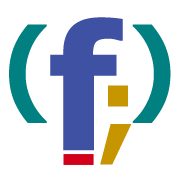 Fact - About Fortodo
Type

Private

Industry

Conglomerate

Founding

Began in Stealth: 2015
For; to (do) Inc.: 2017;
Fortodo LLC: 2019

Founder

Astor Birri

Administration
- (Rotating)

Oct. 01, '22 - Sep. 30, '24
Palo Alto, CA, USA

Area served
Key people

Astor Birri (CEO)

Products

Artificial intelligence
Automation
Autonomous cars
Biotechnology
Cloud computing
Computer hardware
E-Commerce | Services
Health care
Information Technology
Internet
Robotics
Software | R & D
Venture capital

Subsidiaries
- (List)
Owner
Initiative
Slogan
---


For; to (do) - Official - Logo


The conception of Fortodo was born while our founder - Astor Birri - worked towards his Masters of Architecture while attending Cal Poly San Luis Obispo - with his thesis being on the establishment of 49 companies based around 7 basic needs of humans. This grouping of companies would later be the founding of Fortodo.




(Each basic need represents a sector in business terms)

Food/Water
Clothing
Shelter
Transportation
Security
Education
Social





Fortodo's history timeline indepth

~ Note ~

ALL Companies of the Fortodo Group -
Fortodo,
For; to (do) Centers
Bag of goodies
Browseon
Finders Worldwide

Would lie as "Dormant Corporations" until -
beginning with
For; to (do) Inc., on July 02, 2017, -
The Companies Officially would be formed, with New Corporate Charters.

The businesses were all inactive corporations. And as no business transactions took place between their creation and 2012, no taxes were owed.

The businesses charters were revoked during the period of 2012 and 2017. And no significant transactions took place between 2012 and 2015 for the businesses while dormant.

The period from 2015 through 2017, pre-incorporation, For; to (do) began operating in "Stealth" mode, and ramping-up of it's businesses.



On November 15th, 2019, the Certificate of Formation for the entity, Fortodo LLC was filed in the State of Delaware. Operation continue in "Stealth" mode.

And thus, for ALL of the groups businesses, the period after the summer, and autumn of 2019 would be their Official beginning - Founding!




Even More About Fortodo